Regular price
Sale price
$16.99
Unit price
per
Sale
Sold out
Share
Your Complete Guide to Creating Your Own Book of Shadows
By Skye Alexander, published by Adams Media, 2016 (9781440596810 hardcover)
Discover the Power of the Grimoire!
A grimoire records your personal journey through the world of magick. It's where you record your favorite spells, chronicle your magical developments, and keep your most treasured secrets. And now, Skye Alexander, spellcraft expert and author of The Modern Guide to Witchcraft, teaches you how to create your own.
First, you'll learn the importance and history of the witch's grimoire. Then, you'll go step by step through the process of putting together your very own book. From selecting spells to blessing your grimoire, you will be able to personalize your book of shadows and tailor it to your specific powers.
With your own grimoire in hand, you'll be ready to continue your journey in learning the craft.
Skye Alexander is the award-winning author of more than thirty fiction and nonfiction books, including Your Goddess Year, The Only Tarot Book You'll Ever Need, The Modern Guide to Witchcraft, The Modern Witchcraft Spell Book, The Modern Witchcraft Grimoire, The Modern Witchcraft Book of Tarot, and The Modern Witchcraft Book of Love Spells.  Her stories have been published in anthologies internationally, and her work has been translated into more than a dozen languages. The Discovery Channel featured her in the TV special, Secret Stonehenge, doing a ritual at Stonehenge. She divides her time between Texas and Massachusetts.

View full details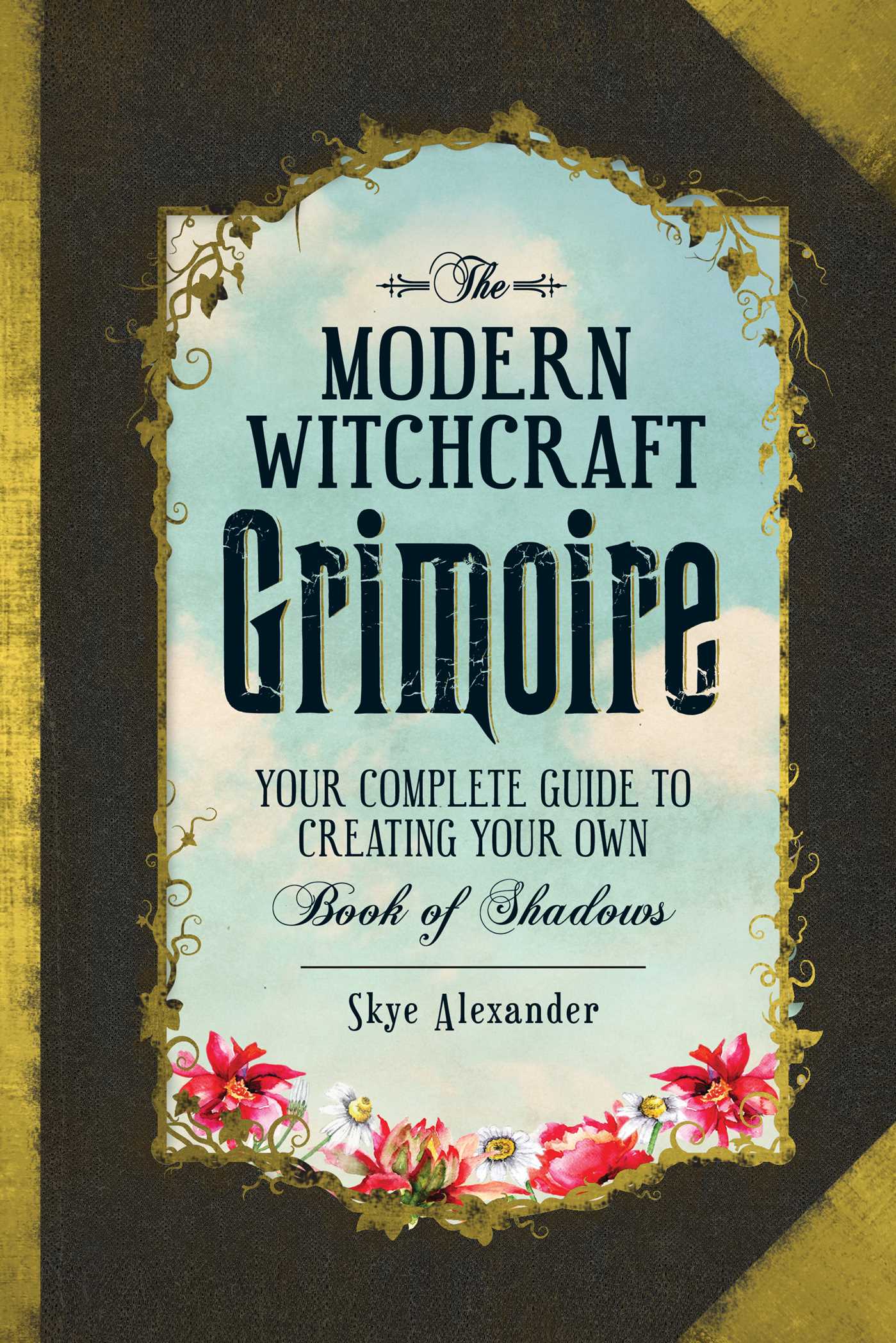 Product Details
EAN: 9781440596810 (hc)
Pub Date: Aug 2016
Page Count: 288
Size: 6.2 x 9.3