Regular price
Sale price
$24.95
Unit price
per
Sale
Sold out
Share
The Herbcrafter's Tarot pays homage to the crafts, tools, and traditions that bring us the gifts of herbs, trees, flowers, and vegetation. This deck and tome delve into the bond between herbs, and how humans use them for healing, enchantment, ceremony, and mysticism.
This Tarot also examines herbs as symbols and examines our collaboration with Mother Nature. Herbcrafter's Tarot is an exciting dive into herbal curriculum and herbal magick, and can also serve as a potent divination tool.
The set includes a 78-card deck and a 124-page book full of herbal inspiration and ideas for crafting with the cards. 
View full details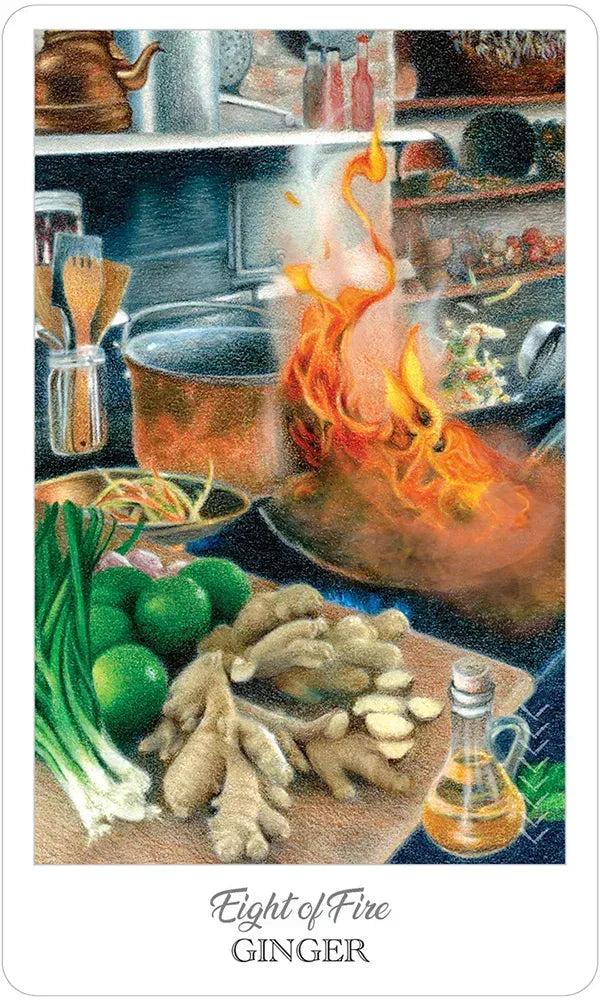 Product Details
Weight 1 lb(s)
ISBN 978-1-57281-972-6
Size 78 cards measure 2.75" x 5.125" ; Box measures 4.5" x 6.25"
Language EN
Author Latisha Guthrie
Artist Joanna Powell Colbert